The Town of Weymouth is updating its website effective January 30, 2018. During the transition, editing of the Farmers Market's webpages will be limited, and this page may not reflect the most current information. Visit our Facebook page for the most up-to-date information on the Weymouth Winter Farmer's Market. This message will be removed when the updating process is complete.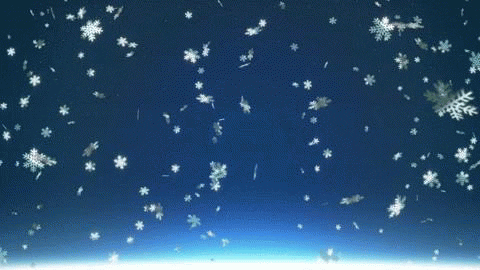 Hours of Operation

Winter Farmer's Market

Saturdays, 10:00 AM - 1:00 PM

January 27th thru April 14th, 2018

Snow cancelations will be based on directives from the Weymouth Public Schools.

Location

Winter Farmer's Market

Maria Weston Chapman Middle School Cafeteria

1051 Commercial Street

Weymouth, MA 02189

Use door #31 at rear of building, facing Chard Street.

Contact Us

Winter Farmer's Market Manager

(617) 650-8823
Thank you to the South Weymouth Whole Foods Market, an official sponsor of our 2018 Winter Farmer's Market!
The Weymouth Farmer's Market was rated "Best in Class" during American Farmland Trust's 2016 nationwide Farmers Market Celebration. Our market took 1st place in Massachusetts for markets committed to providing healthy food for all. Thank you to everyone who voted for us!
About Us
The Weymouth Farmer's Market is coordinated by the Town of Weymouth and funded in partnership with the Weymouth Food Pantry and Mass in Motion, an initiative of the Massachusetts Department of Public Health. Our market cultivates community engagement by creating a place where residents, farmers, and producers connect for a happier, healthier Weymouth. To learn more about our market, follow the links below or like us on Facebook.
Farm to Family Program

The Weymouth Food Pantry provides nutrition assistance to approximately 600 families every month. Many of these are working families earning just a little too much to qualify for public benefits.

To help alleviate hunger in our community and ensure that more families have access to fresh local food, the Weymouth Food Pantry will double their client's money up to an additional $20 per day at the farmers market. Families in need can register at any pop-up pantry site. From there, it's a easy as 1, 2, 3... swipe, double, and shop!

Market Bucks

A farmers market is a great place to buy fresh, local, healthy food. It's also a great opportunity to support local business. To make it easier for residents to shop fresh and local, the Town of Weymouth has partnered with the Weymouth Food Pantry to increase the market's capacity to accept non-cash payments. Shoppers without cash can swipe an EBT card or debit card at the Town's "Market Bucks" table in exchange for wooden tokens, or Market Bucks. These tokens act as cash at the market for purchases from participating vendors. Tokens never expire, so shoppers can keep what they don't use for later.

In 2017, shoppers spent $10,855 in Market Bucks - up $3,377.50 or 45 percent from 2016. This money went directly into the hands of farmers and small businesses, helping to support the local economy. In addition, for every $1.00 in Market Bucks spent, $0.59 cents was used to purchase farm-fresh fruits and vegetables, supporting a healthier Weymouth.
| | | | | |
| --- | --- | --- | --- | --- |
| | | | | |
| | | | | |
| | | | | |
| There are 3.5 times as many U.S. farmers over the age of 65 as there are under 35. Farmers markets provide one of the only low-barrier entry points for new farmers and ranchers, allowing them to start small as they learn and test new products. Farmers and ranchers who sell at farmers markets experience lower rates of bankruptcy and farm business failure than growers who market exclusively through wholesale channels. 50% of farmers selling at markets derive at least half their revenue from market sales. | For every dollar of sales, direct marketers like farmers at markets generate twice as much economic activity for local economies, compared with producers who are not involved in direct marketing. Growers selling locally create 13 full-time farm operator jobs per $1 million in revenue. Those that do not sell locally create only three full-time jobs. According to the USDA, of the $3 billion in direct to-consumer sales in 2015, on-farm stores and farmers markets accounted for $2 billion, or 67 percent. | Farmer's markets put fruits and vegetables front and center and create a shopping environment where nutritious food is not only affordable but celebrated. $20.2 million in SNAP benefits (food stamps) were spent at farmers markets in 2016. That's fresh food for low-income households and increased revenue for local farmers. 60% of farmers market shoppers in low-income neighborhoods say that their market had better prices than the grocery store. Markets bring fresh food to neighborhoods that need it most. | By their presence alone, farmers markets are proven to positively impact the health and diet of their communities. Proximity to farmers markets is associated with lower body mass index (BMI). In a 2015 survey of farmers selling at markets, four out of five said they discuss farming practices with their customers, and three our of five said they discuss nutrition and how to prepare food. People who shop at farmers markets have 15-20 social interactions per visit. They would have only 1-2 per visit at the grocery story. | Farmers markets ensure farmers can make a living off sustainably grown food, while providing an outlet where communities can find and purchase their products. 81% of direct marketing farmers incorporate cover crops, reduced tillage, on-site composting, and other soil health practices into their operations. 78% use practices consistent with organic standards. Locally- or regionally-sourced produce travels about 27 times less distance than conventionally-sourced produce. |
| | | | | |
Contact Info
Mayor's Office
75 Middle Street
Weymouth
,
MA
02189
Mayor's Office - (781) 340-5012